Keeping your children safe and well
Keeping students safe is an important priority for parents, carers and the school. Here is some information to help you in keeping your children safe and well.
Online safety
If you would like to find out more about online safety, visit CEOP's Thinkuknow website.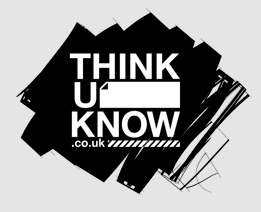 Thinkuknow has also produced a range of factsheets for parents/carers to read to support their children to be safe online.
Use the Internet Watch Foundation's guidance to prevent your children from being a victim of self-generated child sexual abuse imagery. The guidance explains how to use the TALK approach with your children.
Safeguarding children
The Camden Safeguarding Children Board is a useful source of advice and support. They have produced three information leaflets for parents and carers:
Parent Zone are the experts in digital family life, and Parent Info contains lots of useful information for parents and carers.
If you would like further advice, please visit the NSPCC website.
You can read more about Regent High School's approach to keeping students safe by looking at our Anti-Bullying and Safeguarding and Child Protection policies on our 'Policies and Procedures' page.
Information for parents/carers about Momo challenge
The Momo challenge is the latest in a series of online challenges that emerge and cause parents/carers concern. Sometimes the challenges are more myth than reality, but that doesn't reduce your worry.
Follow this link to learn more about keeping your children safe from the Momo challenge.
Supporting positive mental health and wellbeing
The Anna Freud National Centre for Children and Families has a website aimed at parents and carers to support them to support their children; go to their Child in Mind pages for more information.
The Uniquely Me parent guide from the Dove Self-Esteem Project has advice for parents/carers on how to put your child's mind at ease, plus activities to bring personal wellbeing to the forefront of their minds.
Supporting children and young people through the coronavirus pandemic
There are a range of resources available to parents/carers to help children to cope with the stress of the coronavirus epidemic.
Camden Learning has produced this very comprehensive guide to looking after your children as well as looking after yourselves.
The Government has produced a guide to supporting children and young people's mental health and wellbeing.
The World Health Organization has produced this handy guide.
Islington CAMHS have produced this guide to supporting children and young people with anxiety produced as a result of the pandemic. Young Minds has produced a similar resource, that also contains links to other orgasnisations for further support.
A workbook that contains a number of activities to support children and young people through this crisis.
Children with ASD conditions may find this social story guide useful.
Parents/carers of younger children may find this child-friendly explanation helpful.
Supporting parents and carers
Your own mental health and wellbeing are important. Here are some resources that are written to support parents/carers directly.
The Living Centre Health and Wellbeing Team are producing regular updates.
Here is an advice sheet for parents/carers regarding COVID-19.
A guide to managing anxiety around COVID-19
Camden Council has produced a guide to financial support for those families that require extra help at this time.
Want to know how to rid your homes of the coronavirus? Read this article from UCL about which cleaning products are effective.