Curriculum implementation
High-quality teaching sits at the heart of our curriculum implementation model, which we call 'The Regent 6'. The model includes the following elements: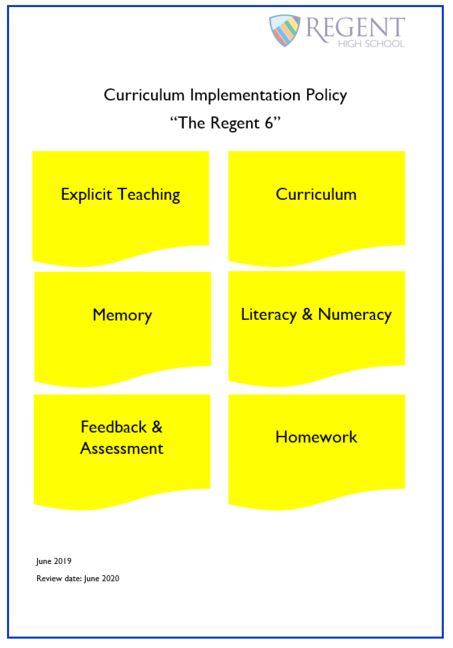 If you would like to read the full Curriculum Implementation Policy, which provides more detail about 'The Regent 6', please click here.
Students, parents and carers can access Google Classroom to see the one-page Knowledge Organisers that accompany every unit of work, from Years 7 to 11, to see the detail of what is being studied at Regent High School.