COVID-19 (CORONAVIRUS) INFORMATION
(Information last updated: 29 November 2021)
People are encouraged to exercise caution when going about their activities. Keep your family safe by reading the information on the gov.uk website.
Face masks in schools
In accordance with the Department for Education's announcement on Sunday 28 November 2021, please note that face masks should be worn in communal areas of the school by all students, staff and visitors. We thank everyone in advance for their support with this.
Children and staff travelling to/from abroad
All children and staff travelling to/from England must adhere to travel legislation, details of which are set out in travel to England from another country during coronavirus (COVID19).
All travellers arriving into the UK should isolate and get a PCR test by 'day two' after arrival – this will be legally required from 30 November. They may end their isolation once they receive a negative result. If the result is positive, they should continue to isolate and follow rules on isolation following a positive test.
Parents travelling abroad should bear in mind the impact on their child's education which may result from any requirement to quarantine or isolate upon return.
COVID-safety in

September 2021
The Department for Education has provided updated guidance to schools to ensure they remain COVID-safe in September 2021. The guidance is available to read here.
Our risk assessments
You can read our risk assessment (this version is from 29 November 2021) to see the measures we are putting in place to keep everyone safe during the COVID-19 outbreak.
Sources of support
Remember that there is lots of information on our website to support students and parents/carers at this difficult time.
Public Health England has also produced advice for parents/carers on looking after the mental health and wellbeing of children and young people. Scroll down the page to find versions translated into some community languages.
If you or a member of your family is suffering from Long COVID, support is available through the programme of webinars listed in this leaflet.
If you need something to do during an evening or at the weekend, don't forget to take a look at our 'Extending learning' page and the virtual school library for inspiration.
'Rapid' COVID-19 lateral flow testing
In line with the Government's expectations, students and staff are undertaking twice-weekly lateral flow tests at home.
Camden has produced a fact sheet for parents and carers.
Please note that anyone who receives a positive result on with a lateral flow test must get a follow-up PCR test. If the PCR test is taken within two days of the LFT and the PCR test result is negative, then the individual and their close contacts will be automatically contacted by NHS Test and Trace and told the requirement to self-isolate has been overturned.
Here is some information to help you with testing at home: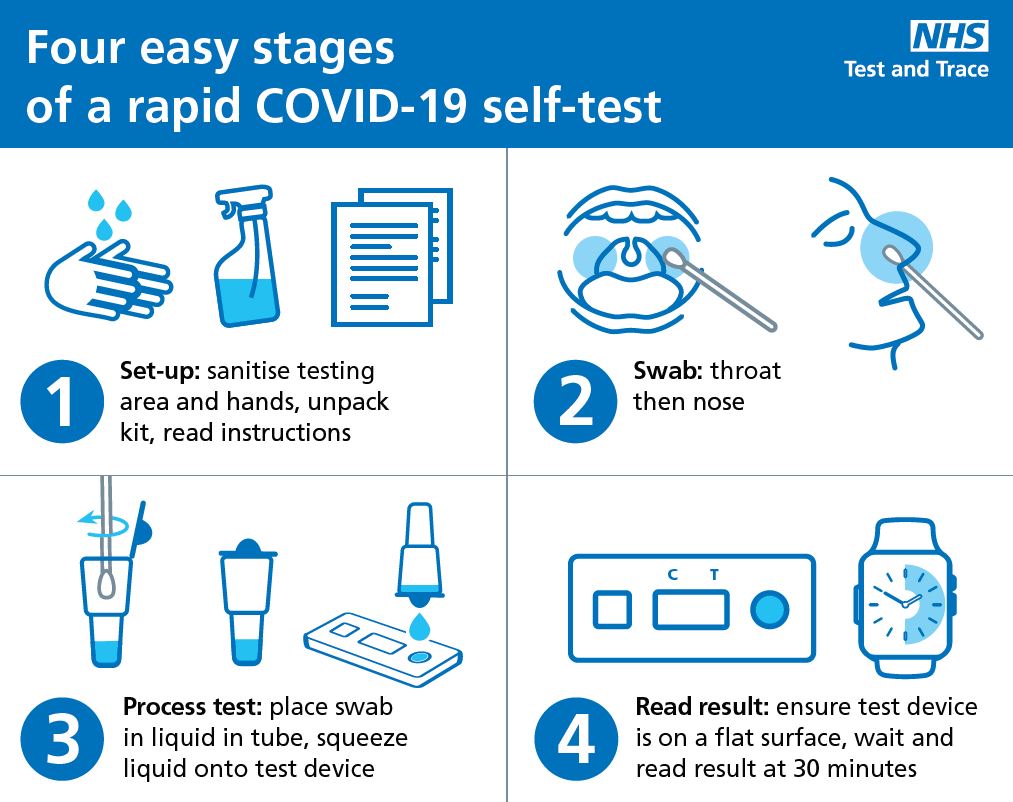 Easy-read guide to taking a test.
Information on the Department for Education website
If someone you know needs to leave home for a permitted reason, and want to take a lateral flow test, Camden has the following test centres available for residents:
There is more information on the Camden website.
COVID vaccinations for young people aged 12-15 years
Students aged 12-15 are being offered the opportunity to receive a first dose of the Coronavirus vaccination.
More information is included in this letter and this accompanying letter. Public Health England and the NHS have also produced advice for students and a guide for students.
Parents/carers are asked to complete this consent form so that their children can be vaccinated.
The consent form becomes an editable PDF so that it can be completed electronically. Just download and save it locally.
COVID vaccinations for young people aged 16 and 17
16 and 17 year olds can now use the online booking service for their COVID-19 vaccine
The Department of Health and Social Care announced on Friday 24 September that all 16 and 17 year olds can now book their first COVID-19 vaccination appointment online.
Young people aged 16 and 17 can:
If students cannot book appointments online, they can call 119 free of charge. They can speak to a translator if they need to. Further information can be found on the NHS website.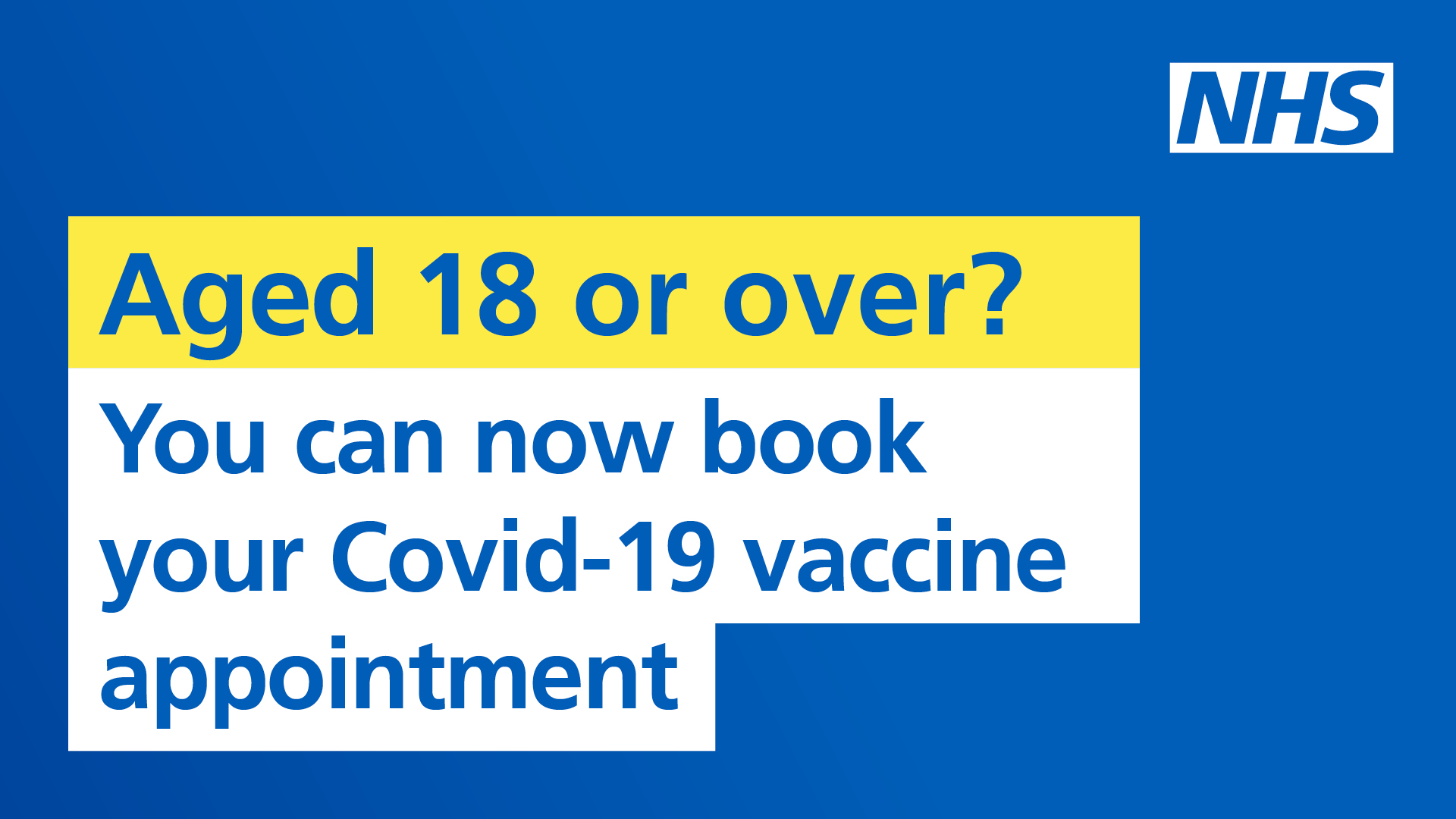 If you need information and support relating to the COVID-19 vaccination, visit the Camden website where you will find a range of resources.
More information is available on the NHS website.
If you would prefer to listen to videos in home languages, use this page on the NHS website.
Contact tracing app
Please read our letter to families about the NHS contact tracing app.
NHS Test and Trace has written a fact sheet for parents, carers and young people 16 and over to explain how the Test and Trace app works.
If you think your child has COVID-19
Please remember that although we do want all students to continue to attend school, we ask for your support in continuing to keep all our students and staff safe.
Please read the Government's guidance for households with a possible coronavirus infection.
NHS 111 is also available online at 111.nhs.uk. More information is available on the NHS coronavirus pages.
Minimising the spread of coronavirus
We are encouraging students, staff and visitors to observe good hygiene practices, including:
washing hands regularly for at least 20 seconds with soap and water, or using alcohol-based hand-sanitiser;
washing hands when you get home and to school;
covering a cough or sneeze with a tissue, which should then be deposited in a bin, or your sleeve;
maintaining a social distance of two metres;
wearing a mask in communal spaces in school as well as in places like shops, on transport and other indoor locations;
not touching your eyes, nose or mouth if your hands are not clean;
trying to avoid contact with people who are unwell.
Department for Education Coronavirus Helpline

Staying safe during the coronavirus pandemic
The coronavirus pandemic has changed the way we live our lives. Sadly, a small number of individuals are taking advantage of this situation and using it for their own criminal gains. The police have identified a number of scams that have been posted to online social media and mobile phone direct messaging platforms, e-mail and through door-to-door contact.
The police would like to encourage parents/carers and students to stop, think and research the authenticity prior to engaging or re-posting any message in order to prevent becoming a victim of this criminal activity.
You can read more from the Metropolitan Police in their letter and advice leaflet.
You can also use the Met's Little Book of Cyber Scams and animation videos for online safety and fraud prevention.
Parents, carers and students are also advised to be particularly vigilant to unwanted activity or attention online. Thinkuknow has information for you about how to stay safe online.
Further advice and guidance
The Camden and Islington Public Health team has created this helpful coronavirus

myth-buster document.
The Royal College of Paediatrics and Child Health has produced this

advice sheet

for parents/carers.
If you are self-isolating and need someone to bring you shopping, prescription medicines or anything else, call Camden Council on 0207 974 4444 and choose option 9. You can also visit

Camden's online directory

which will help you find a local organisation who can help with everyday tasks you might be finding difficult.